Ethics in the Company
As part of the accepted idea of corporate social responsibility and promotion of an ethical culture, we have implemented a number of regulations that are applicable to all employees, subcontractors and business partners associated with our organisation. Each document covering ethical issues in the Company is issued in at least two language versions: Polish and English.
Our Actions
Particularly important in our business activities, is taking into account best ethical values, respect for the rights of various stakeholder groups and for the environment in our Company's policy. The practice of best ethical values are a specific part of our strategy and positively influence mutual business relations.
PCC CHEM NEWS Newsletter
As part of the published quarterly newsletter, we regularly publish articles on ethical issues. The articles are edited by employees of our Company.
The following publications were published in 2016:
– "Ethical business" (June 2016) download
– "Virtual voluntary service – be online" (June 2016) download
– "Dialogue – a way to success" (December 2016) download
Internal trainings
In order to promote best ethical values among our employees, we have implemented systematic internal trainings. They cover the guidelines included in the Code of Conduct of PCC Exol SA or Anti-Corruption Policy. They also provide a basis for the organization of all undertakings, initiatives and programmes in which the Company actively participates.
The Company's principle of raising awareness in the areas of conducted initiatives assumes that all Company employees are obliged to familiarise themselves with the training material provided. In doing so, it takes responsibility for the ability to verify the information provided during internal, external and customer audits.
Diversity Charter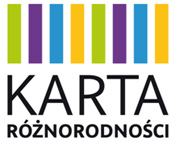 The Diversity Charter is an initiative of the European Commission and represents a written obligation for any enterprise that will become its signatory, to introduce a prohibition of discrimination in the workplace. By signing up to the Diversity Charter, we promote diversity issues in the Company's internal and external environment. As part of this initiative, we aim to involve all employees, business and social partners in countering discrimination and in promoting diversity as a factor for creativity and development.